Specialty Rx Consulting Group was recently formed to advise and to advocate on behalf of independent pharmacies throughout the USA. This company fills a large gap in the pharmaceutical industry by providing pharmacy companies a strict neutral party to help them negotiate with various distributors.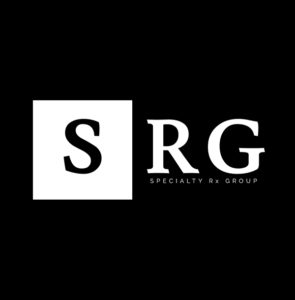 Specialty Rx Consulting Group, a newly formed niche consulting company tailor-made for independent pharmacies, announced today they are open for business. SRG was conceived to fill a gap in the pharmaceutical industry that exists because of a partial lack of transparency and complexity in wholesale drug agreements. Pharmacy organizations have often found themselves locked up in detrimental long-term prime vendor contracts, costing their companies valuable time and money. SRG, primarily made up of veterans in the wholesale drug industry, is focused entirely on helping independent pharmacy companies land the best cost-of-goods and deliverables from drug wholesalers and pharmacy buying groups. This group will be collectively known for being a pharmacy's personal advocate and trusted adviser while helping them negotiate with various distributors.
"We are excited to begin working on behalf of pharmacy organizations nationally. Our brand of consulting, of this kind and scale, is missing in our industry. Pharmacy owners and CEO's are often frustrated with the outcomes of their executed prime vendor agreements", says VP of Business Development for SRG, Michael "Ozzy" Osbrink. "Our team of contracts consultants, with a combined half century of experience modeling wholesale contracts and Request For Proposals, has the perfect skill set to provide a much-needed lens to help pharmacy organizations obtain the ideal contract for their unique mix of needs."
The SRG team of consultants bring with them extensive knowledge of pricing models in the drug wholesale industry. With all the head winds for pharmacies today including constant changes in legislation, unfair pharmacy benefit manager practices, falling reimbursements, an ever-evolving supply chain, and increased competition it is easy to see why a pharmacy organization would look to consultants of SRG's caliber to help them generate as much leverage as possible when negotiating with distributors and wholesalers. This service will significantly impact a pharmacy's bottom line.
Link: http://markets.financialcontent.com/bostonherald/news/read/37051447
#drugwholesalers #independentpharmacygroup #independentpharmacycooperative #wholesalepharmacydistributors #genericdrugwholesalers #pharmaceuticalwholesaledistributors #pharmacyconsultant, #nationalcommunitypharmacyassociation #ncpapharmacy, #ncpaannualconference #innovativepharmacyideas #pharmacybusinessideas, #pharmacycontractsconsultant #pharmacyideas, #pharmacybusinessideas #pharmacybuyinggroup